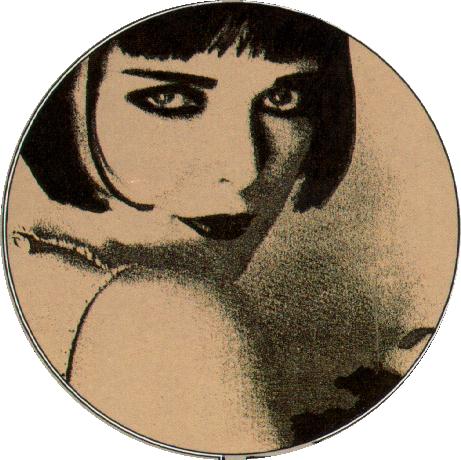 I can't swear this picture is of Louise, but hey, it's cool.
Welcome to Hellcat: A Louise Brooks Page.
Want more info on the name? Well, if you're not terribly upset by profanity, click here.
This page is currently under heavy construction (or, aka, hardly worked on), but please be patient and look for big changes in the next weeks. I haven't worked on this page in over a year, but I promise, I will do some big work on it very soon (working AND attending school full-time is a bit hard on me and leaves me little free time!)
Meanwhile, here are some great links to keep you busy:
The Louise Brooks Society Everything and anything Lulu related. The creme de la creme of all of these sites!
Louise Brooks: An appreciation. This is a pretty good site, even has crossword puzzles!
A Shrine to Louise Brooks. A cute little site that I'm eagerly awaiting more from!
Louise Brooks Stuff". Sister site to the "An Appreciation" site, a little more high tech.
Booksmith's List of Lulu merchandise. Booksmith is just wonderful, they also have a list of Jazz age books.
A Gallery of Louise Brooks Images". Really good gallery, a great place to go if you want your pics in one page in an easy-to-get-to format.
Das Madchen Lulu. A really nicely put together site, includes film clips.
Internet Movie Database Listing. A nice, concise, complete filmography.
A Louise Brooks Page. Pretty small, but does include the script to Pandora's Box, which I have never seen before! You do have to deal with the annoying geocities pop ups on every page though.
Silent Ladies presents their Louise Brooks Gallery. I love the entire Silent Ladies site, it is the only one of its kind that I have come across, and it so thorough! (Check out Theda Bara while you are there).
Pittsburgh State Universitys' Louise Colection.
Kansas State Historical Society's Louise info. Straight from the home state of that prairie girl.
A French Page. Okay, well, it's in French (you can go to altavista to have it translated if you are so inclined), but it has a really nice Brooksie photo collage. Not much else to offer though.
The Twenties Reconstruction Society. The TRS apparently uses Louise as its icon and reccomends "Pandoras Box" as a must-see (as do I, of course).
Retroactive has several articles on Louise, such as one on the Society's Website, one on Louise's fame, and one on Pandora's Box.
Louise Brooks. A pretty little page, I like the graphics. Still under construction should be spectacular when finished.
Mr. Showbiz's Info on Louise's Love Life.
Louise's Grave. Find-a-grave is slightly morbid, but a really fascinating and comprehensive site.
The Valentina Homepage. Crepax was heavily influence by Louise Brooks in creating Valentina.
Well, that looks like it for now. I'll be working on this constantly, so keep checking back!